love like your stock price has never been hurt
*´¨`*•.¸¸.•*´¨`*•.¸¸.•by your best friend erin griffith•*´¨`*•.¸¸.•*´¨`*•.¸¸.•
Buddies: When your tech company's main calling card is that it "produces a SaaS incident response platform(!?!?!?!) for IT professionals," there is only one surefire way to make your IPO exciting. You invite your neon green, cardboard-and-felt, pager-shaped mascot onto the floor of the New York Stock Exchange.
This is Pagey. Pagey is a dreamer but Pagey does not sleep. Pagey survives on enthusiasm, American capitalism and T.G.I. Friday's Double Berry Mojito Shakers. Pagey dances like no one but CNBC is watching. Pagey knows that you only live once, but if you do it right, once is enough (YOLOBIYDIROIE). In other words, I wrote an entire story that is basically a Pagey tribute. 📟 📟 📟
🔮♓🔮I also wrote about ASTROLOGY and VENTURE CAPITAL.🔮♓🔮
And some other IPOs happened:
📌📌📌Pinterest - not an undercorn! 📌📌📌
📞📞📞Zoom - definitely an overcorn! 📞📞📞
Lastly, I interviewed a normal, non-tech or finance person and halfway through the conversation he stopped me to ask what "VC" stood for. Friends, it was the most beautiful moment of my week.
Important Business Matters
Startup everyone's into: StockX, the first sneaker unicorn.
Startup everyone's over: Mental health apps that share data.
Reason to go on living: The Business Heroes™ at Nestle put mashed potatoes on the blockchain.
Reason to take up residence under your weighted blanket: Silicon Valley's MeToo Men have new jobs. (Except, as a result of reporting, this one.)
Latest crush: Celebrated Water Sommelier Jessica Altieri. The truth is, not all water is created equal, my friends.
Latest heartbreak: Apparently, smoking weed isn't fun anymore now that it's legal. 🙄 Happy 420!
Latest thing the kids are into: BUCKLE UP TWITTER. Nonalcoholic bars. CBD burgers. Pastel de nata. A traditional Korean hoe.
Latest thing the olds are into: Essential oil pyramid scheme empires.
Latest thing the 40-year-old adult men are into: Moving back in with their parents and then suing when Mom throws out their vast collection of analog pornography.
Latest thing the VCs are into: Anything that sounds fast:
lol nothing matters
It is time, my fellow Business Heroes™, to consider: Has legalization ruined weed?
irl club:
My buddies, have I told you, lately, that I love you? Last week I ran into two dedicated EGTttHoB™ readers at one bizarre tech party, and it was just delightful. Shout-outs to Business Heroes™ Heather Chmura and Alan Cohen.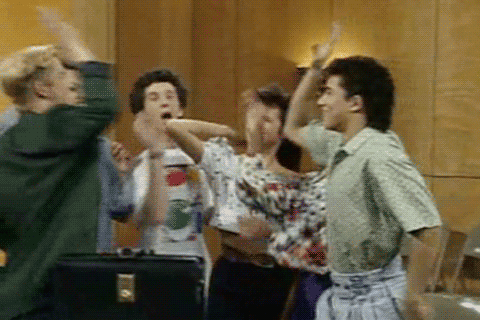 current status, expressed by stock photography:
"not all water is created equal!!!"
*´¨`*•.¸¸.•*´¨`*•.¸¸.•the end•*´¨`*•.¸¸.•*´¨`*•.¸¸.•