*´¨`*•.¸¸.•*´¨`*•.¸¸.•by your best friend erin griffith•*´¨`*•.¸¸.•*´¨`*•.¸¸.•
Oh friends, what a week. WeWork CEO and Business Hero™️ Adam Neumann is out and there is a bounteous cornucopia of piping hot takes to feast on. Please enjoy:
We have seen the WeWork saga before. Reality is catching up to WeWork. WeWork's fantasyland became a reality. Its a reality check for start-ups. WeWork is a poster child for everything wrong with tech unicorns. It's the great unicorn delusion. It's the absurd limits of the unicorn craze. It's the unicorn bubble's logical endpoint. It's a cautionary tale for tech. Something something George Orwell Aldous Huxley. It's outsize CEO power. WeWork couldn't get away with it!
Adam Neumann was right about one thing. Quitting was his best business move yet. His chaotic energy cost him the job. But it won't solve WeWork's underlying business problems. WeWork has bigger problems than Adam Neumann. Adam Neumann isn't the problem. WeWork's side businesses are fizzling. Things are going poorly. It's almost worthless!
The fiasco threatens Silicon Valley's rich and powerful. Business Hero™️ Jamie Dimon is cleaning up the mess. It's SoftBank vs. Adam Neumann. It's a headache for SoftBank. But SoftBank has ratchets. SoftBank's stock is still attractive!
NO, WeWork is not going to tank the economy. YES, the umbrella was a metaphor. And my personal favorite: Tech investors see no broad lessons in WeWork's drama. The end. ☔
On a non-WeWork note, I wrote a story about Airbnb. If it doesn't go pubic next year some of its employees' shares, which are worth a lot of money, start expiring. Naturally, some of those employees are getting antsy! Here's my story on a major wrinkle in the start-up dream:
📈 Inside Airbnb, Employees Pushed It to Go Public 📈
Important Business Matters
Startup everyone's into: Chopped salad chains are tech companies.
Startup everyone's over: Comscore.
Reason to go on living: Hey look, there's a new world's largest lint ball!
Reason to take up residence under your weighted blanket: "Sexy Mr. Rogers" Halloween costumes. Cancelled bros banding together. Medical data not secure. Food policy not ethical. Nice women passed over at work. Bird populations dwindling.
Latest crush: Jodi Kantor and Megan Twohey. Tavi. Greta.
Latest heartbreak: Lots of Japanese whisky isn't Japanese.
Latest thing the kids are into: Odorless weed. Books, print magazines and vinyl. Not preparing for a recession. Growing up in a city.
Latest thing the olds are into: Nursing home cocaine. Resting bitch face surgery. Gerontocracy. Scrunchies.
Latest thing the Business Hero™️ Facebook execs are into: Fake quitting.
lol nothing matters
In the coming days, weeks, months, years, decades, centuries, millennia and mega-annum, many important thought leaders will be asked to pontificate broadly on What WeWork Means. So it is time to ask ourselves, fellow Business Heroes™️: Have there been enough hot takes on WeWork?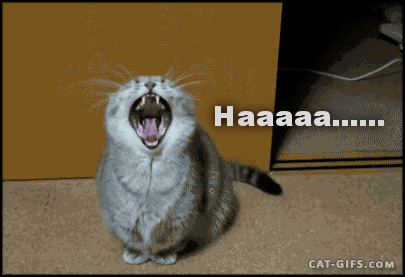 current status expressed by stock photography:
"it's the nothing to learn here boogie!!"
*´¨`*•.¸¸.•*´¨`*•.¸¸.•🦄the end🦄•*´¨`*•.¸¸.•*´¨`*•.¸¸.•
Thanks for reading, buddies! If you enjoy EGTttHoB™ please share it with your BFFs. They can sign up here. There's also a "like" button you can hit on the web version.
If you are a new reader and wondering, wtf this is, here is my attempt at explaining.